This is a large bag.
Folded for delivery, it measures 50 x 35 x 20 cm (19-11/16" x 13-3/4" x 7-7/8").
Full it measures 146 x 35 x 25 cm (57-1/2" x 13-3/4" x 9-7/8") - without the front pockets full. With the front pockets full it is 32 cm (12-1/2") high. Our design is such that the wheels do not add length to the bag.
It regularly contains all of our personal gear when we go to events.
A typical example of the contents for HEMAC Dijon :
Related Products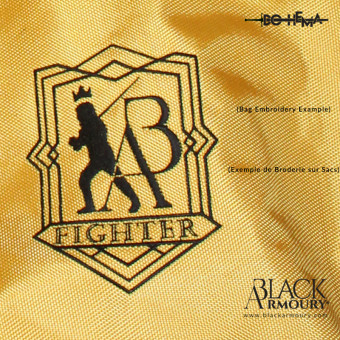 Embroidery on DOHEMA Bags
Embroidery Option on DOHEMA Bags
Previous
Next