This is a large bag.
Folded for delivery, it measures 50 x 35 x 20 cm (19-11/16" x 13-3/4" x 7-7/8").
Full it measures 146 x 35 x 25 cm (57-1/2" x 13-3/4" x 9-7/8") - without the front pockets full. With the front pockets full it is 32 cm (12-1/2") high. Our design is such that the wheels do not add length to the bag.
It regularly contains all of our personal gear when we go to events.
A typical example of the contents for HEMAC Dijon :
Bram V. published the 12/02/2022 following an order made on 10/12/2021
The rollerbag fits everything that was noted in the description, but when I tried moving it on foot with the rollers, it started tearing. After only a single use this bag broke down. The bag also doesn't have a hard back so you need to fit it strategically to keep it from folding and hitting the floor whenever you use the rollers.
2 other products in the same category: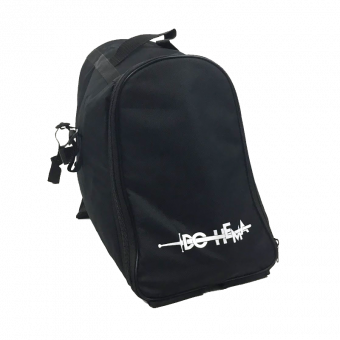 Mask and Gloves Backpack - DOHEMA
Small HEMA backpask, designed for a mask and gloves.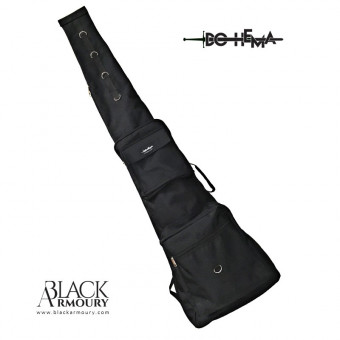 Light Gear Bag - DOHEMA
This is our DOHEMA backpack for HEMA.
It can contain mask, jacket, gloves and training weapons (short or long).
Previous
Next
Customers who bought this product also bought: