HEMA elbow protector. It has the advantage of combining a synthetic shell hard, with a lightly padded fabric lining.
Integrates with our DOHEMA and ACREM jackets, but is also compatible with other brands (SPES, Destroyer Modz) or can be worn without a jacket thanks to its lining and Velcroed elastic.
Price per pair
Reinis A. published the 05/08/2020 following an order made on 23/07/2020
Pretty good, straps a bit long so had to sow them in. I bought these mainly for use without a jacket, which they aren't ideal for, but they stayed in place during sparring. Elbows are greatful!
Related Products
"ARCEM" HEMA Jacket - 350N - MEN's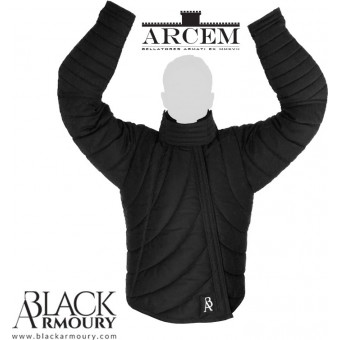 "ARCEM" HEMA Jacket - 800N - MEN's
The ARCEM 800N HEMA Jacket is an upgraded version of our well known Black Armoury V1 Jacket.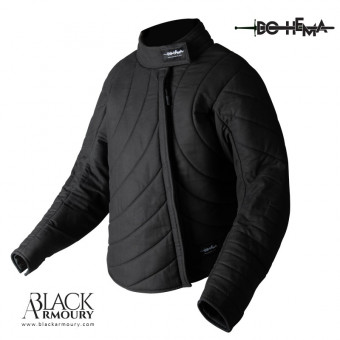 Basic HEMA Jacket - 350N - DOHEMA
A light 350N jacket - a great first jacket or light-weight jacket for training and sparring
Previous
Next