"Der Zornhauw ist ein schlimmer Hauw…und ist doch nichts anderes als ein schlichter Bauernschlag". Black, red, aggressive and threatening and not at all restrained – our new design. Images of the Longsword and Dussack from Joachim Meyer's fencing book combine with the usual comfort of our Rashguards.

Rashguards are long lasting functional shirts, which are the ideal companions for sports because of their characteristics. They are lightweight and protect your skin from skin irritations caused by your gambeson or abrasions and burns when wrestling on the mat. 

100% Designed in Germany
100% Made in Italy
75% Polyester
25% Elastane
Cold Wash 30 °, do not bleach, do not use a softener, do not sling, do not iron, dry cleaning (perchloroethylene)

Note: the seams react sensitively to velcro. Please avoid contact to prevent fraying.

More Information:
Regulation of your body temperature.

The fibers of our functional wear quickly transport perspiration away from the skin, allowing your Rashguard to dry quickly and prevent you from cooling down before, during and after fencing or workout, keeping your muscles warm.
Long-lasting, your favorite motif forever

Color and motifs are directly and completely evaporated in the fiber, making the print very insensitive to UV radiation and other external influences. So there are no fresco optics with our shirts; your favorite motive will stay with you forever.
Mobility

Due to the thin fabric and durable material, the Rashguard fits your body like a second skin effortlessly, giving you maximum mobility. In addition, a rubber on the waistband prevents annoying slipping up under your gambeson.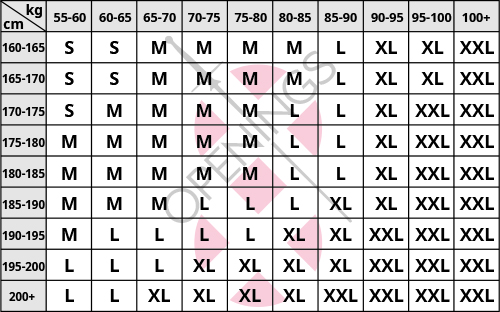 Anonymous customer published the 26/07/2021 following an order made on 16/03/2021
This rashguard does it's job at protecting against rashes from protective equipment, but that's about it. Fabric breathability is the worst - I tend to sweat a lot when exercising and after a short sparring session the rashguard feels like a wet plastic bag wrapped around my torso.
Customers who bought this product also bought: