The Wyvern Fight Gloves by DOHEMA were designed specifically for armed martial arts.  While similar to some gloves already on the market, the Wyvern offers some unique advantages :
A deeper overlap on the finger plates for added protection
Integrated finger tip protection
A synthetic and silicone palm for excellent tactile response and greatly reduced slipping 
More substantial side protection on the outer fingers (indeed and little finger)
Padded protection at the inner wrist, with no opening for added safety
A secure and simple wrist lacing system with no velcro, for easy closure
Available in all standard sizes, from XS to XL... finally a glove in this style for those smaller hands!
These gloves have been developed for protection against wood and synthetic combat arms, including polearms, in the Historical European Martial Arts, but are also perfectly suited to non-European systems, stick fighting and Lightsaber.  
(While offering less protection than specifically designed hard-shell gloves, many users do use this style glove with steel training weapons.  If you chose to do so, please exercise restraint and fight responsibly)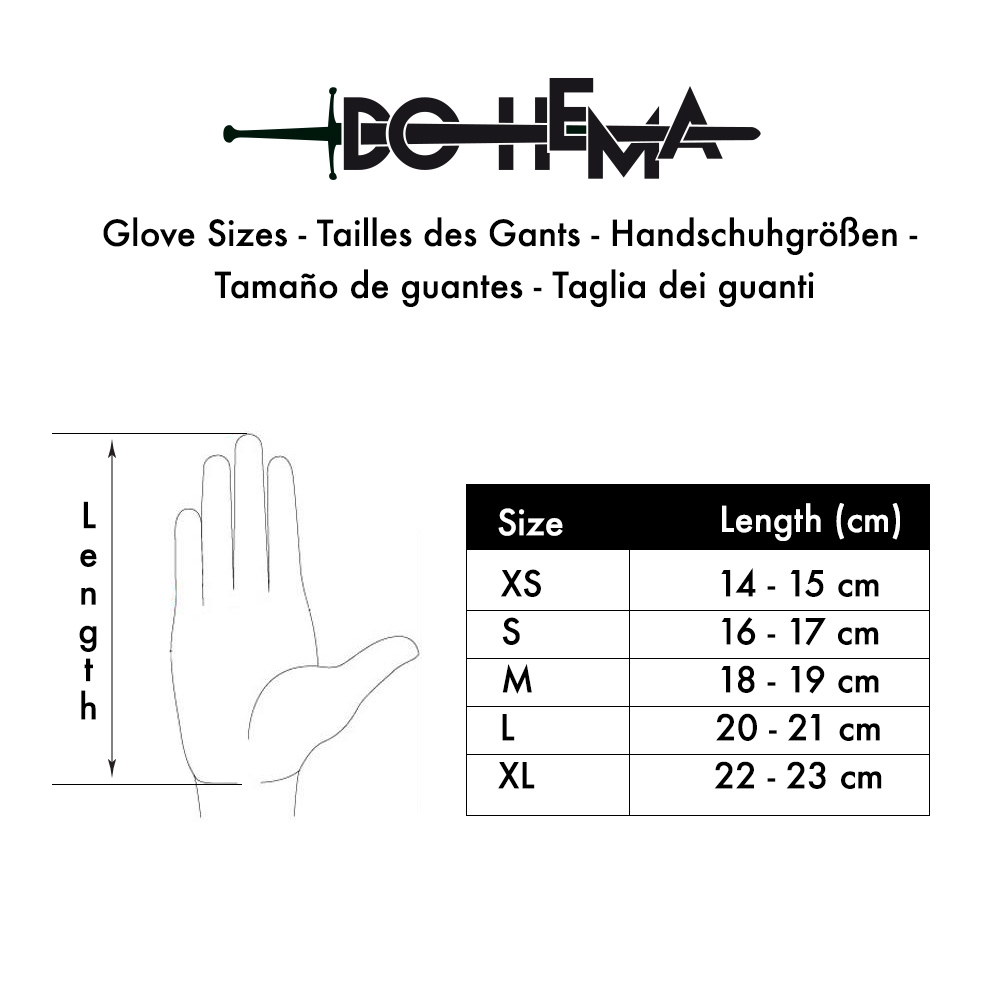 Customers who bought this product also bought: