These gloves are perfect for technical fencing, and provide a balance between protection and mobility.
Very supple and dexterous, they are ideal for sabre, messer, dussack and rapier.
We also recommend them for shield work (buckler, viking, heater). While light, they can be used for controlled training at longsword.
Our Carbon Gloves are available in two versions:
The short glove which just covers the wrist
The long glove, which covers the forearm to the elbow and is tailored to fit over a HEMA jacket.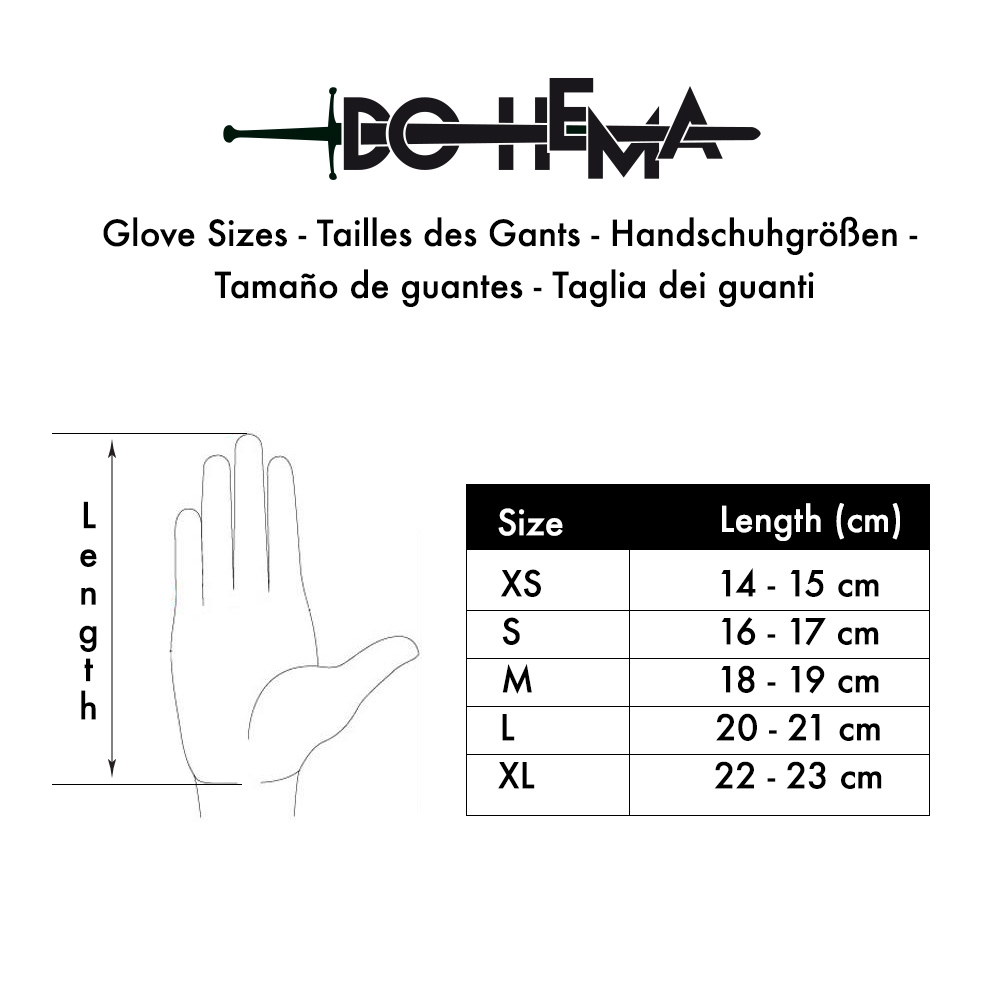 Luca S. published the 23/09/2022 following an order made on 05/09/2022
Love em! They fit nicely and have a really nice grip on my side sword, while the back hand protections seem very solid
Vladimirs K. published the 22/09/2022 following an order made on 18/05/2022
Dear friends! If you have read my review on the attitude towards customers from the blackcarmoury.com, then you should be interested to know about the quality of the goods! It fully corresponds to the attitude that you will receive in this store! A few months ago, I purchased 2 pairs of gloves. We only started using them a month ago. It is difficult for me to convey to you my disappointment that after only 5! training sessions, the gloves were damaged! Cracks appeared on the protective surface !!! I pay special attention to the fact that the trainings were held exclusively on plastic swords (RED DRAGON) and using plastic shields (COLDSTEEL)! I can not say that the price of these gloves is cheap. And I certainly don't think you'd be willing to pay that kind of money for a virtually disposable item! Never buy these gloves if you plan to train not on children's, soft swords! You ask me what kind of comments I received from the seller? Yes, you are absolutely right - no comments! No contact, no offer to return money for low-quality goods, etc. You can not rely on any guarantees! My conclusion is no purchases from this seller and no purchases of goods from DOHEMA!
Customers who bought this product also bought: