Designed for the PBT Warrior (no longer on our catalogue) but fits the Rearguard masks.
Longer than regular back of the head protectors. Constructed of very durable leather. Receded brow for better visibility. Foam padded top and sides. Extended side protection. 6 mm thick padding in the extended protection for the back of the neck. Leather covering between sides and rear protection for added durability. Holes on the two sides for better hearing. 
Related Products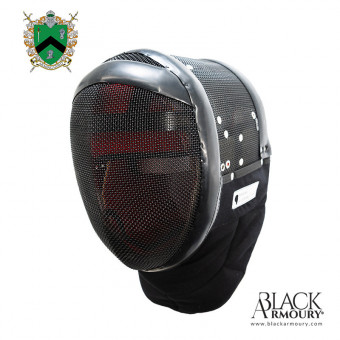 Rearguard V2 HEMA Mask
The HEMA mask for HEMAists by HEMAists.
Previous
Next