The "Pallavicini" Rapier is designed to be a standard practice model. Its dimensions have been taken from the book " La scherma illustrata " written by Giuseppe Morsicato Pallavicini in 1670, representative of the Sicilian school. Its design allows the use of a longer sword without sacrificing the control of the opposing blade, thanks to its forward point of balance.
In this model we offer to adapt the length of the grip to the fencer's hand in order to achieve the best result when handling the sword. The blades are flexible for safe thrusts but without swaying or yielding when the opposing sword is controlled.
Weight

950 - 1050 g

Total Length

118 cm (approx)

Blade Length

108 cm

Point of Balance (CoG)

13 cm (approx)

Guard Length

28 cm

Grip Length

Custom
2 other products in the same category: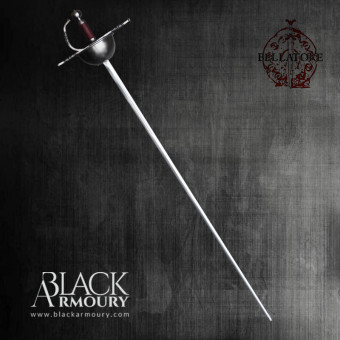 "Academia" Rapier - HEMA Sword - Bellatore
Based on the writings of Francisco Lorenz de Rada (1705)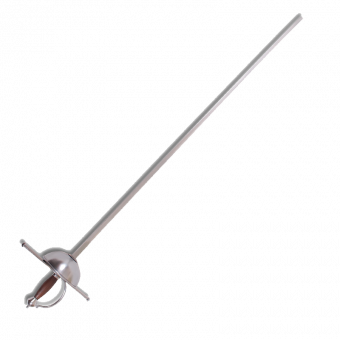 Cup Hilt Rapier - HEMA Sword - Black Armoury
Previous
Next
Customers who bought this product also bought:
Minimalist gorget with molded hard plastic shell and adjustable padded neck strap.