Designed by Black Armoury - for the practise of viking combat and sparing, with a secured tip and flexible blade to allow working the thrust.
-------------------

These swords are forged and assembled traditionally in a workshop, some small variations in weight, dimensions and colour are to be expected.
(hand-made product - exact match to photos and measurements are not guaranteed)
Composition

1.8159 (51CrV4) Steel

Weight

1090 g

Flex : Category

Red "Stiff"

Total Length

86 cm

Blade Length

70 cm

Point of Balance (CoG)

7,5 cm

Blade Node (CoP)

42,5 cm

Blade Width @ CoP

2,8 cm

Blade Width @ Tip

1,7 cm

Blade Width @ Guard

4 cm

Grip Length

11,2 cm

Pommel Type

Trilobe

Assembly

Peened Tang
3 other products in the same category: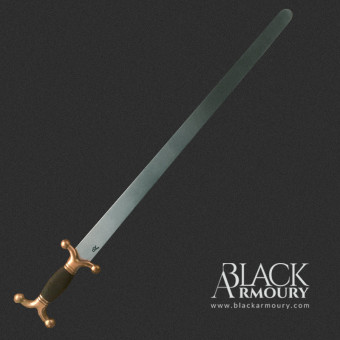 Celte Hallstatt N°1 - Épée AMHE - Black Armoury
Celtic (Hallstatt) Steel HEMA Sword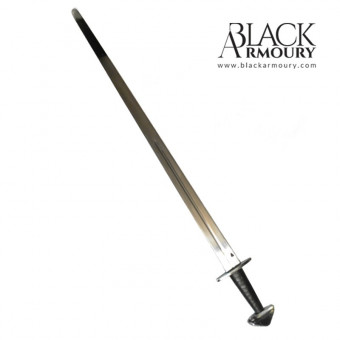 Viking "Pyramid" - HEMA Sword - Black Armoury
IXth century Viking Sword, steel blade with a secured tip.  Wheeler Type H/II 
BLACK ARMOURY EXCLUSIVE.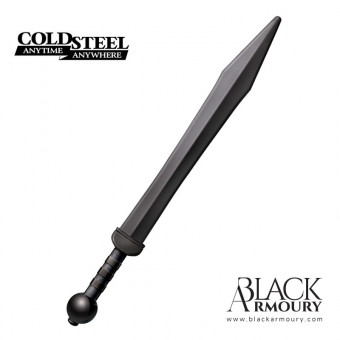 Roman Gladius - Synthetic - Cold Steel
Previous
Next
Customers who bought this product also bought: