This model is inspired by a Viking winged spear, and its shape also recalls a hunting spear.
The flexibility of the tip makes it possible to work the thrust safely and the more rigid wings can be used to manipulate the shield or the weapon of the opponent.
-----
Designed by Anthony Rischard and by AUDEO in Ukraine.
(Haft sold separately)

Composition

Synthetic

Weight

240 g

Total Length

43 cm

Blade Length

28 cm

Shaft Dimensions

3 cm
Related Products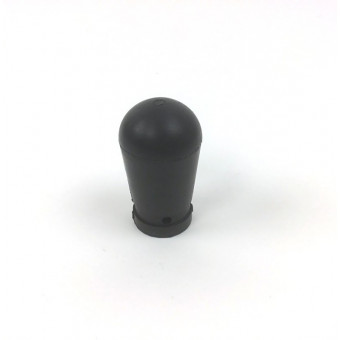 Blunt Polearm Tip or Heel - Synthetic
Hard rubber blunt pole arm heel.  Added safety, but not a "shock absorber".
Previous
Next