This model is inspired by historical models that remained little changed from antiquity to the early 20th century.
The flexibility of the tip makes it possible to work the thrust safely.
-----
This range of simulators was developed for HEMA and is manufactured exclusively for Black Armoury.
The synthetic material allows for safe use of the item while offering many customisation possibilities (painting, dressing, etc.), making these products excellent for other uses: reenactment, theatre, cinema, or cosplay.    
(Haft sold separately)
Weight

160 g (5 2/3 oz)

Total Length

32 cm (12 1/2")

Shaft Dimensions

Round 30 mm (1 3/16")
3 other products in the same category: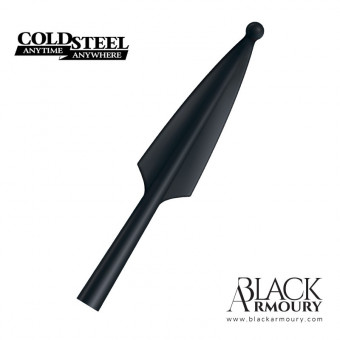 Spear Head - Synthetic - Cold Steel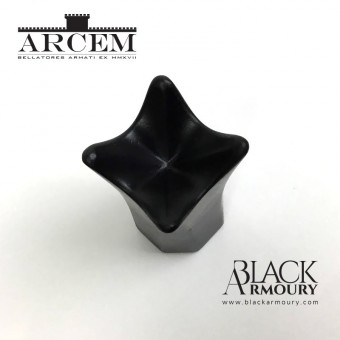 Lance Coronel or Butt - Synthetic - ARCEM
Made from hard rubber for jousting or as a butt on polearms.
Historically accurate.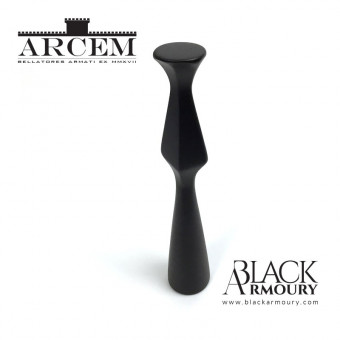 Javelin or Pike Point - Synthetic - ARCEM
Made from hard rubber, ideal for safe training and sparring.
Historically accurate.
Previous
Next
Customers who bought this product also bought: