FOR TARGET PRACTICE ONLY - DO NOT USE THESE ARROWS FOR ARCHERY TAG!
Wooden target or field arrows with metal sportspoint, plastic nocks.
3" or 4" turkey feather, 11/32 diameter, non-selected northern pine shafts.
Shaft length is 28" or 32" with field points glued on.
It is suitable for our TAS Squire Bows or any other 30-60 lb draws weight bows. Ideal length is equal to your draw length  + 1" (2,5 cm). If in doubt, choses a longer length rather than shorter.
The color of fletching can carry and is not guaranteed.
Composition

Wood

Total Length

71 cm (28") or 81 cm (32")
Related Products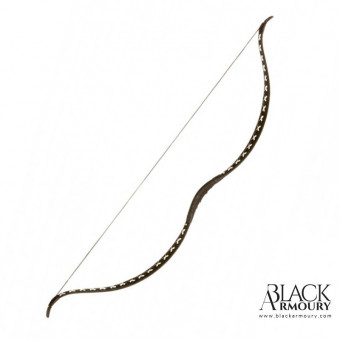 "TAS Squire" Bow - Medium - Flagella Dei
These synthetic resin bows are contemporary and affordable replicas of the nomad composite bows.
Previous
Next