Our "scissor" style sword mounts are a fantastic way to invisibly mount your sword. They fasten around the blade of your sword for a secure fit.
Please not that these mounts hold the sword flat against the wall. They will only work with swords with flat cross-guards such as medieval style swords. Swords with large complex hilts such as basket hilt swords, rapiers or sabres will not work with these mounts.
1 other product in the same category: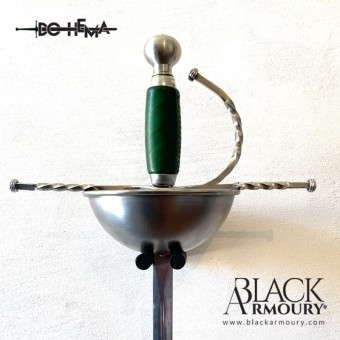 Sword and Weapon Display Hanger - Deep
The perfect way to hang/display all types of swords on slatwall.
Previous
Next
Customers who bought this product also bought: