This partisan is based on an example from early 16th century Italy. Similar models were used throughout Europe.
With its 87 cm total length and 65 cm blade, and to maintain the rigidity necessary for the proper application of techniques, we have opted for a new material that is more rigid than our other polearm simulators. This gives the synthetic simulator dynamic characteristics very close to steel.
Please note that the points on this simulator are intentionally NOT thickened. If you intend to use them in harness with a risk of passing through the visor, we recommend that you blunt the tips as you would on your steel simulators. A specific blunt is under development.
We recommend that you mount this simulator on a 3 cm octagonal shaft, and to add a blunt thrusting tip to the heel - both also sold on our site.A round shaft is also possible. Please note that some shaping of the haft, over la length of 23 cm, will be required to get the proper taper for mounting.
Please note: this model is designed so that the socket has an internal diameter of 27 mm and an external diameter of 30 mm, so that it is flush with the surface of the shaft as on the historical models. You will have to work the shaft to mount the head on it.
-----
Designed by Anthony Rischard and produced exclusively for ARCEM by AUDEO in Ukraine.
(Haft sold separately)

Composition

Synthetic

Weight

440 g

Total Length

87 cm

Blade Width

65 cm

Shaft Dimensions

3 cm round or octagonal
Related Products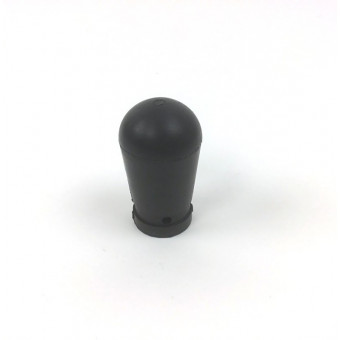 Blunt Polearm Tip or Heel - Synthetic
Hard rubber blunt pole arm heel.  Added safety, but not a "shock absorber".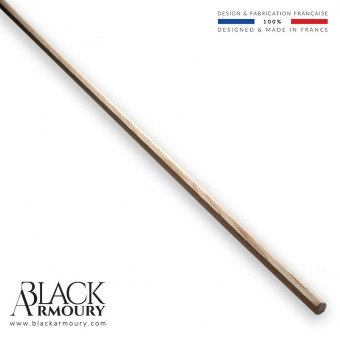 Staff or Haft - Octagonal 30*30 mm
Ash-wood staff or polearm haft - octagonal section
Previous
Next