Ancestor of the Swiss halberd, this model is inspired by the voulges and halberds found in Switzerland from the XIV and XV centuries.
The voulge, terribly effective on the battlefield, was probably derived from plowshares; a simple blade attached to a handle the size of a man. Later equipped, a spike was added to the back which revolutionised polearm design in the late Middle Ages. Later halberds and their cousins, the bills, were composed of a blade, a "dagger" point and a spike.
Our model is composed of a thick and secure blade for the cut and the thrust, and a two-part socket ensuring realism and support.
We recommend a round tapered shaft about 3 cm in diameter with a length greater than 160 cm.
-----
Designed and produced by AUDEO in Ukraine.
(Haft sold separately)

Composition

Synthetic

Weight

330 g

Total Length

58 cm

Total Width

13 cm

Blade Width

46 cm

Shaft Dimensions

Round or Octagonal 3 cm
Related Products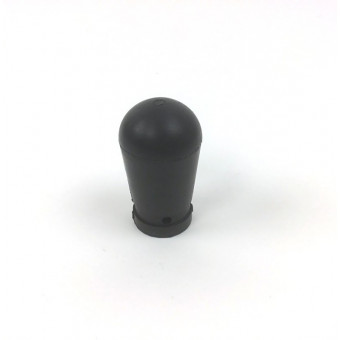 Blunt Polearm Tip or Heel - Synthetic
Hard rubber blunt pole arm heel.  Added safety, but not a "shock absorber".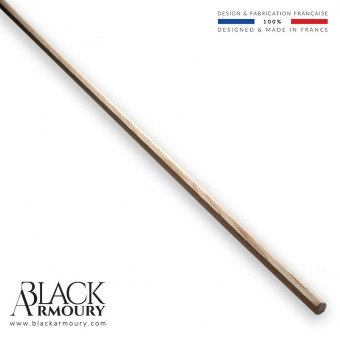 Staff or Haft - Octagonal 30*30 mm
Ash-wood staff or polearm haft - octagonal section
Previous
Next