Mastering the Art of Arms, Volume One: The Medieval Dagger
The term "medieval martial arts" conjures images of armour-clad knights wielding sword, lance and axe. While the image is correct, at the foundation of knightly combat was a sophisticated form of close quarter combat, instantly recognizable to students of classical Asian arts such as jujutsu or practitioners of modern, military combatives. At the heart of this system was fighting with – and against – the dagger, a vicious weapon of both self-defense and last resort that was dangerous to those in and out of armour alike.
In Mastering the Art of Arms, Volume One: The Medieval Dagger, renowned instructor, author and researcher, Guy Windsor, presents a complete guide to the principles and practice of Italian dagger combat. Drawing from Il Fior di Battaglia, a manuscript written in 1410, students are guided step-by-step through the process of mastering this six hundred year old art, from choosing a dagger to striking with it; from guard positions to steps and turns; from disarms to locks and takedowns; from safe falling practice to formal drills, and finally sparring, or free-play.
Both a primer on the art and a methodology for on-going training, this book will give the complete novice a solid starting point, while providing useful drills and ideas for advanced martial artists.
Related Products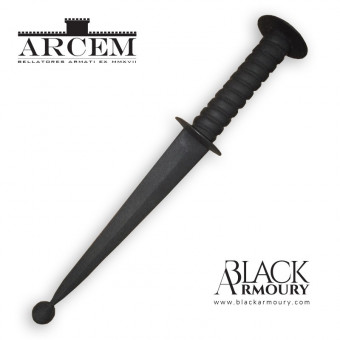 Short Rondel Dagger - ARCEM by AUDEO
Made from flexible rubber, ideal for safe training and sparring.
Historically accurate.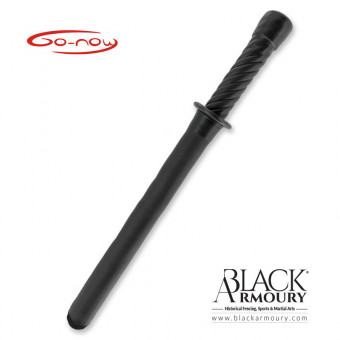 Dagger - Foam with Spring - Go Now
Rondel dagger secured for the thrust: foam on a rigid spring mounted core.
Previous
Next