100% Designed and Made in France
French Canne jacket designed by Black Armory with the CNCCB (the official governing body of Canne in France). This is the official jacket for CNCCB tournaments in France.
Reversible blue/red for competition. The belt can be removed and replaced very easily for a quick and simple color change between two fights.
Available in XS, S, M and L. A size chart is being compiled. Choose a jacket based on your t-shirts. If you like to wear your t-shirts tight, choose a jacket one size larger.
Related Products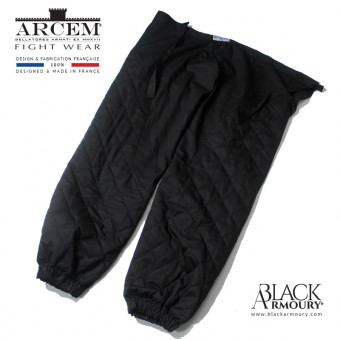 French Canne Pants - CNCCB
French Canne Pants - Black - CNCCB
Previous
Next