A small backpack ideal for light training, or to protect and make your mask and gloves easy to access in a larger bag.
It is possible to have your logo or other embroidered on the front of the bag (see below)
(Mask, gloves and training sword are not included)
John C. published the 15/02/2023 following an order made on 19/10/2022
Does what it's suppose to do. Holds a mask and a pair of gloves. A bit snug though. Backpack straps? Pretty useless really. Who's going to carry just a mask around anyway? Jacket, pants, grieves, swords; There's a lot more things to carry on your back. And even if you were to carry just a mask, why backpack it? I'll probably just cut the straps off. The carrying handle is sufficient. If anything else, a single long strap to sling it over your shoulder would be preferable.
3 other products in the same category:
HEMA Roller Bag - DOHEMA
Large capacity, rollers, opens completely flat for easy access.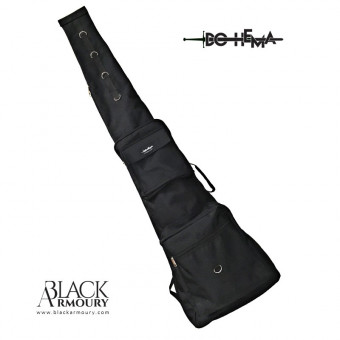 Light Gear Bag - DOHEMA
This is our DOHEMA backpack for HEMA.
It can contain mask, jacket, gloves and training weapons (short or long).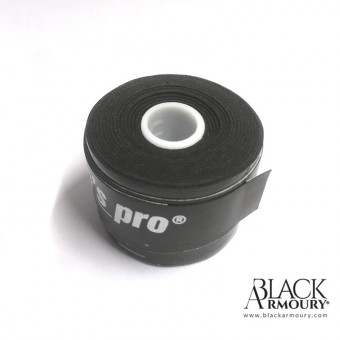 Overgrip - Black
Black "ovegrip" for one sword
Previous
Next
Customers who bought this product also bought: