This model is inspired by the Jan Petersen Typology "M" Viking broadaxe (viking axes are recognisable by the scalloped points above and below their socket). Due to its shape it is possible to work with its point and its edge, and to perform hooking techniques.
When used as a viking boradaxe, it is advisable to mount it on a handle longer than 120cm. It can also be used advantageously as a medieval one-handed ax with a smaller handle ranging from 80 to 100cm.
-----
This range of simulators was developed for HEMA.
Designed and produced exclusively for ARCEM by AUDEO in Ukraine.
The synthetic material allows for safe use of the item while offering many customisation possibilities (painting, dressing, etc.), making these products excellent for other uses: reenactment, theatre, cinema, or cosplay.    
(Haft sold separately)

Weight

105 g

Total Length

18 cm

Blade Width

15 cm (long du tranchant)

Shaft Dimensions

3.6 x 2.6 cm Oval
Related Products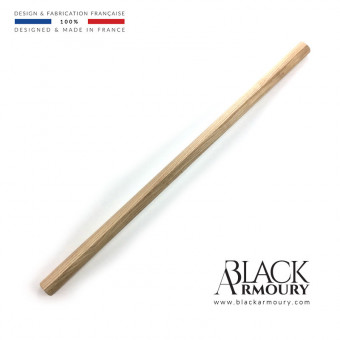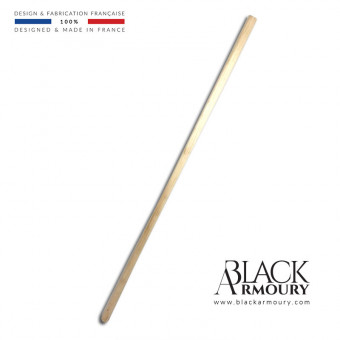 Axe Haft - Oval - 160 cm
Ash-wood Daneaxe or polearm haft - oval section
Previous
Next