An international standard of arms and armour conservation, now available at Black Armoury for the care and protection of your HEMA, historical swordsmanship and reenactment equipment and collections.
This PH neutral wax, developed by the British Museum, offers unparalleled protection and a natural sheen to all your ferrous and non-ferrous metal objects - but also to many other materials (leather, ivory and horn, plastics, and many, many more).
• Renaissance Wax has a much finer microcrystaline structure than other commercially available waxes.
• It dries very quickly.
• It forms a secure, invisible barrier against opacification, corrosion, oils, water and above all the ubiquitous and corrosive finger-prints so common in our HEMA and reenactment activites.
• It is perfect to protect your sharps against water, clay and organic (and therefore acidic) matter during your test cuts.
• It does not yellow, does not stain et repels dust - excellent for your reproduction or antique arms and armour collections
• Very economical, a little goes a long way and Renaissance Wax can be kept for many years in its original pot (with the lid tightly closed of course!)
To use:
With a soft cloth, apply a very thin coat of wax on the surface you wish to protect, let dry then buff to a soft shine.
The Renaissance Wax Story
Renaissance wax polish was originally formulated in the British Museum research laboratories in the early 1950's, in response to a discussion amongst museum technicians at an international conference on fine-art conservation.
In accelerated ageing tests, the British Museum scientist found that all current commercial waxes based on the usual natural waxes (beeswax and carnauba wax) contained acids which, in time, could spoil original finishes on national historic collections of furniture. He rejected them all and investigated the new so-called 'fossil' or microcrystalline waxes being refined out of crude oil. With their distinct characteristics depending on their geographical origins, the new 'man-made' waxes could be accurately blended to meet the needs of many industries, from cosmetics and pharmaceuticals to heavy engineering. Thus, the waxes combined Nature's best qualities with the advantages of modern technology.
The blend which emerged from that research was 'designed' for long-term protection of all classes of museum exhibits. At last museum technicians and others caring for important collections could use wax polish that neither caused future conservation problems nor detracted from the intrinsic values of their treasures.
It remains chemically neutral and is therefore completely safe, even on vulnerable surfaces.
The British Museum approved manufacture for its own use and for distribution to the public. Commercial production and distribution of the polish was ultimately undertaken in 1968 by the London-based company Picreator Enterprises Ltd. under its trade name 'RENAISSANCE WAX'.
The product was quickly accepted in the international museum world and has become a universally respected standard conservation material - probably the most widely specified - because of its almost unlimited uses.
Who Uses RENAISSANCE Wax-Polish:

◦ British Museum (UK)
◦ Victoria & Albert Museum (UK)
◦ Royal Armories (Tower of London , London & Leeds - UK)
◦ National Army Museum (UK)
◦ Imperial War Museum (UK)
◦ the Wallace Collection (UK)
◦ H.M. the Queen's Royal Armorer (at Marlborough House - UK)
◦ The Guards Museum (Wellington Barracks - UK),
◦ The Gurkha Museum (Winchester - UK)
◦ The Military Museums at Aldershot (UK)
◦ Royal Green Jackets Regimental Museum (UK)
◦ The Gunsmith at Chatham Historic Dockyard (Kent - UK)
◦ The Johnny Armstrong Gallery (UK)
◦ Museum of Border Arms & Armor (Scotland - UK)
◦ National Museum of Antiquities of Scotland (UK)
◦ Musee Royal de l'Armee et d'Histoire Militaire (Brussels - Belgium)
◦ Gunsmith at Colonial Williamsburg (USA)
◦ The Smithsonian (USA)
◦ Metropolitan Museum of Art (USA)
◦ Rockfeller Restorations (USA)
◦ and many many more institutions around the world.
Related Products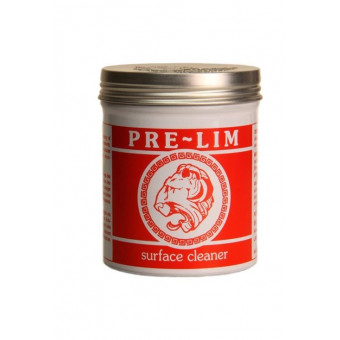 Cleaning Polisher - Renaissance Pre-Lim
Clean and polish your weapons and equipment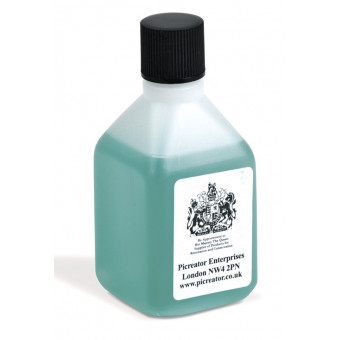 Rust Remover - Renaissance De-Corroder
Previous
Next