This model is inspired by the breccia knives or glaives found in France and dating from the XV century. These terribly effective weapons were probably inspired by the tools of the peasantry.
Composed of a secure tip (diameter greater than a 2 € coin), a flexible blade for the thrust, a long edge and a short false edge for the cut. The socket is reinforced with two lateral rods, ensuring realism and support.
We recommend a round haft of about 3.6 cm diameter with a length of 120 to 180 cm, depending on your individual practise.
-----
"Developed and manufactured in Russia E-C-G"
This range of simulators was developed for HEMA and is distributed exclusively by Black Armoury.
The synthetic material allows for safe use of the item while offering many customisation possibilities (painting, dressing, etc.), making these products excellent for other uses: reenactment, theatre, cinema, or cosplay.    
(Haft sold separately)
Weight

280 g

Total Length

55 cm

Blade Width

6 cm

Shaft Dimensions

3.6 cm Round
Related Products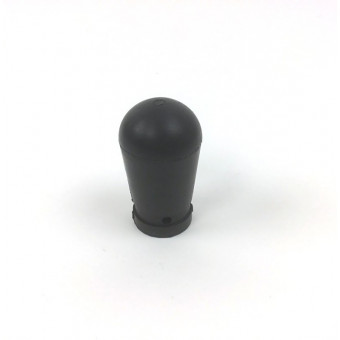 Blunt Polearm Tip or Heel - Synthetic - Purple Heart
Purpleheart Armoury Exclusive Blunt Thrusting tip.
Previous
Next