The Red Dragon Throat Protector is designed to protect the throat when sparring. It is worn beneath the mask and features a hard impact plastic insert to protect the throat and a layer of stiff impact foam to protect the clavicle (collar bone). It is constructed from stitched nylon and features an elasticated Velcro attachment at the back of the neck. One size fits all.
3 other products in the same category:
"Roughneck" Gorget
Minimalist gorget with molded hard plastic shell and adjustable padded neck strap.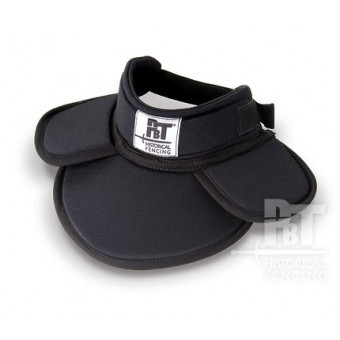 Gorget HEMA Throat Protector - PBT
Stiff neck protection with padded lining.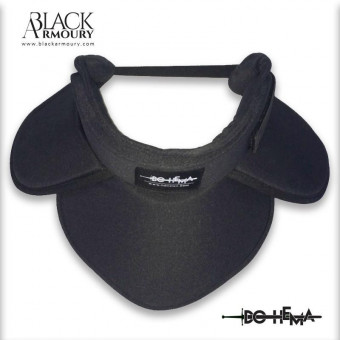 Previous
Next
Customers who bought this product also bought: