From the publisher :
The Medieval Knight was a carefully trained fighting machine, armed primarily with a superbly designed lightweight hand and a half sword.
The Italian Martial Arts Master Fiore dei Liberi wrote his highly effective fighting techniqes down for future generations to delve into the mysteries of the world of knighly combat. We present this valuable cultural heritage for those interested in historical combat in three DVDs, the first of which "Student Guide - Level 1" includes the following: Theory containing 42 sections including: Gripping the Sword, Breathing Technique, Stance Turning, Tactical Stepping, Basic Guard Positions, Cutting with the Sword, Thrusting with the Sword, Distance. Single Person Drills and Exercises containing 37 sections to practise the theory with. Partner Drills and Exercises containing 32 sections to practise the theory with. A total of 112 separate sections! This DVD is a must for those who seriously want to learn the fundamental principles of Fiore dei Liberi's Longsword Combat System. This DVD is structured for easy learning for both single persons and groups and is finely tuned to help any experience level from absolute beginner to advanced practitioner.
NTSC 4:3 Language: English Sound: Dolby Digital Duration: 1 hour 50 min.
1 other product in the same category: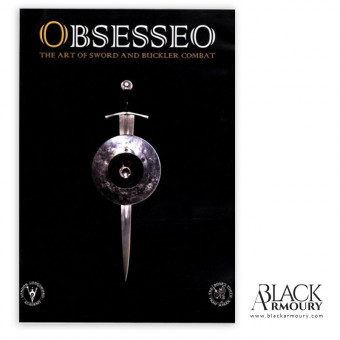 DVD - Obsesseo - Sword & Buckler
"Obsesseo" is the 2011 I.33 Sword and Buckler DVD by David Rawlings
Previous
Next
Customers who bought this product also bought: