This bill (french "guisarme", italian "ronca" or "roncone") is inspired by early 16th century examples found in France, England and Italy.
At nearly 76 cm in total length, this is our most ambitious and advanced pole arm design yet : it required us to develop a unique composite approach.  To maintain the proper balance of safety and rigidity (for proper application of techniques), we have built a more rigid core, over which the bill is moulded.  This gives the synthetic simulator a more rigid body, that springs back to straight, combined with a safe, more flexible dagger/spear.
Please note that the points on this simulator are intentionally NOT thickened. If you intend to use them in harness with a risk of passing through the visor, we recommend that you blunt the tips as you would on your steel simulators.  A specific blunt is under development.
We recommend that you mount this simulator on an oval 2.5 x 3.5cm haft, and to add a blunt thrusting tip to the heel - both also sold on our site.
-----
This range of simulators was developed for HEMA.
Designed by Anthony Rischard and produced exclusively for ARCEM by AUDEO in Ukraine.
The synthetic material allows for safe use of the item while offering many customisation possibilities (painting, dressing, etc.), making these products excellent for other uses: reenactment, theatre, cinema, or cosplay.    
(Haft sold separately)

Weight

650 g

Total Length

75,5 cm

Total Width

20 cm

Shaft Dimensions

2.5 x 3.5 cm oval
Related Products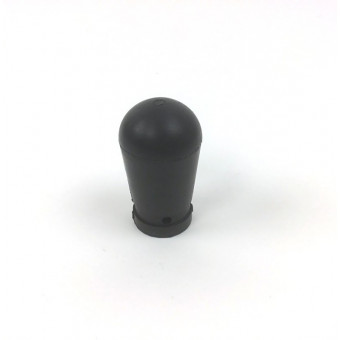 Blunt Polearm Tip or Heel - Synthetic
Hard rubber blunt pole arm heel.  Added safety, but not a "shock absorber".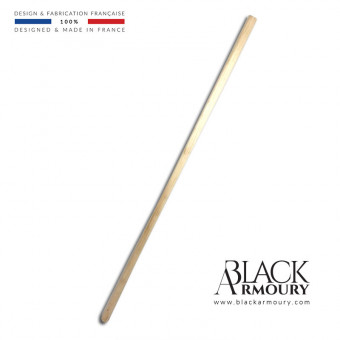 Axe Haft - Oval - 160 cm
Ash-wood Daneaxe or polearm haft - oval section
Previous
Next