Made of safe materials – mostly foam and leatherette. Designed for historical fencing trainings and medieval combat.
Made of foam which allows safe historical fencing practise and training. The shield is aesthetically made and extremely durable. Adjustable straps allow a sure grip of the shield and ease at blocking opponent's hits. Leather strengthening around the straps clamping provides additional durability and solidity.
The shield is designed for right-handed people. Those who are left-handed should ask about availability of such variant.
The shield is designed for using with safe foam swords.
The shield is not meant to be used with hard, sharp weapons or to hit it against hard, sharp objects.
2 autres produits dans la même catégorie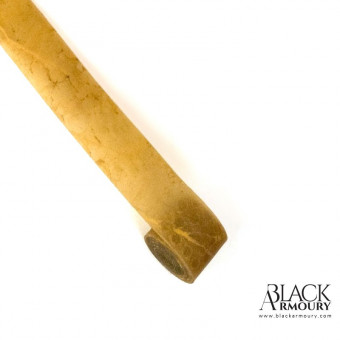 Tour de bouclier - Cuir Cru
Bande en Cuir Cru - 4 à 5 cm de large.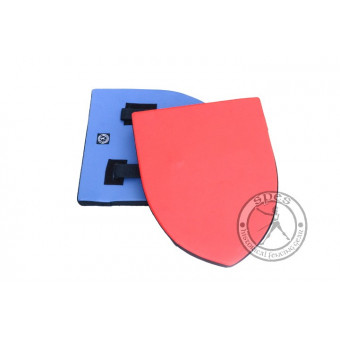 Bouclier Ecu Mousse - Junior - SPES
Bouclier idéal pour la pratique du de l'Escrime Ludique avec les Armes en mousse.
Previous
Next
Customers who bought this product also bought: