This model is based on an ax recognisable as Viking by the scalloped along its eye (Type B in the Jan Petersen Typology).
The flexibility and fine section still allows the use of hooking techniques. The openwork version provides historicity, flexibility and elegant decoration.
We recommend a handle of section 3.6 x 2.6 cm on a length of 80-120 cm according to the desired model.
-----
This range of simulators was developed for HEMA and is distributed exclusively by Black Armoury.
The synthetic material allows for safe use of the item while offering many customisation possibilities (painting, dressing, etc.), making these products excellent for other uses: reenactment, theatre, cinema, or cosplay.    
Weight

600 g

Total Length

80 cm
3 other products in the same category: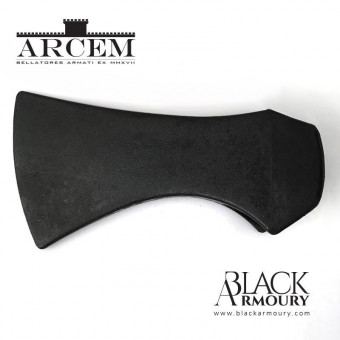 Axe (1 Handed) - Synthetic - ARCEM
Made from hard rubber, ideal for safe training and sparring.
Historically accurate.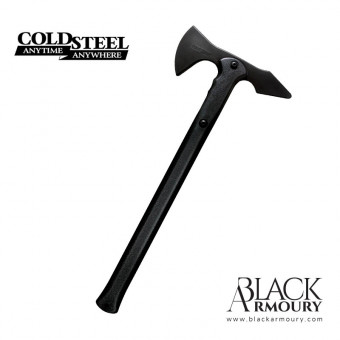 Tomahawk - Synthetic - Cold Steel
13th Century War Axe - Pack - Synthetic - ARCEM
Hard rubber 13th century axe with 80 cm haft. To be Assembled.
Previous
Next
Customers who bought this product also bought: