Breathable, sweat-repellent, fast-drying like the Martin Rashguard. But this one is lighter, sits looser and with its short sleeves it is more airy and is perfect for working-out or techniques training. Although no rubber band is in the waistband, it does not slip up due to the further fit under the Gambi. As with the Rashguard, the motif is evaporated directly into the fiber, which does not tear or Fall.

Technical Shirts are long lasting functional shirts, which are the ideal companions for sports because of their characteristics. Loose seat due to the further t-shirt-like fit. It consists of thinner material, making it much lighter than a Rashguard.

100% Designed in Germany
100% Made in Italy
75% Polyester
25% Elastane
Cold Wash 30 °, do not bleach, do not use a softener, do not sling, do not iron, dry cleaning (perchloroethylene)

Note: the seams react sensitively to velcro. Please avoid contact to prevent fraying.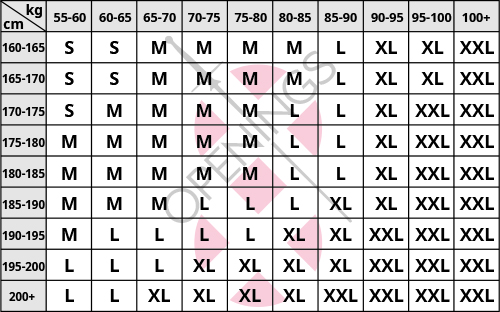 Customers who bought this product also bought:
Basic arming sword, for sword & buckler or medieval sword & shield