Black Armoury in collaboration with Viktor Berbekucz - this blunted training sword is forged based on original Black Armoury research and plans. Designed for full contact training*, with a secured, folded back tip, and semi-rigid blade.
* Good weapon control and adequate impact protection are required for paired training or sparring.
Weight: 
Total Length: 
Point of Balance: 
Forward Vibration Node (CoP): 
Flexibility: 
Blade length: 
Blade width (Guard/CoP/Point -10mm): 
Blade thickness: 
Grip Length: 
1.8159 (51CrV4) steel
6 month warrenty against breakage.
Composition

1.8159 (51CrV4) Steel
Related Products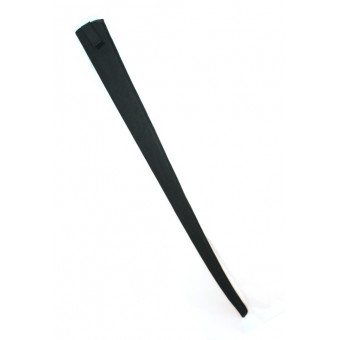 Sheath - Steel Trainer - Viking or Messer
Simple and functional cordura sword sheath
Previous
Next