Textile covered 4 mm thick rubber front bib.
Nicely covered collar bones with two overlapped flaps on the front bib - 6 mm thick
Non-restrictive comfortable design that is very flexible.
Adjustable Velcro fastening for different neck sizes.
Available in two sizes.
3 other products in the same category:
"Roughneck" Gorget
Minimalist gorget with molded hard plastic shell and adjustable padded neck strap.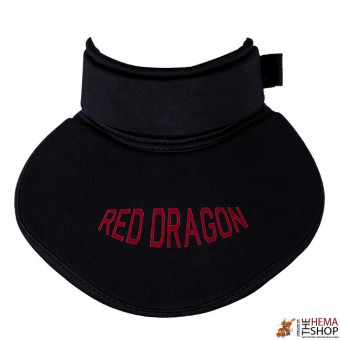 Gorget Throat Protector - Red Dragon
Stiff neck protection with padded lining.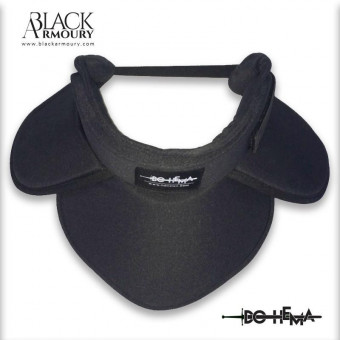 Previous
Next
Customers who bought this product also bought: